Save €1.5
olio motore total quartz ineo ecs 5w30 lt1
€11,00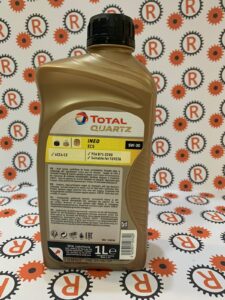 Description
Total Quartz Ineo Ecs 5W-30 è un lubrificante di nuova generazione Low SAPS concepito per i motori PEUGEOT e CITROEN.
La sua elevata tecnologia consente di realizzare delle Economie di Carburante ed ottimizzare il funzionamento dei sistemi di post-trattamento come il Filtro del Particolato (FAP).
APPLICAZIONI
– è un lubrificante speciale ad Economia di Carburante della seconda generazione: è adatto per tutti i motori Diesel, di vecchia come di nuova generazione.
– è adatto anche per la gran parte dei motori a benzina che accettano un olio SAE 5W30.
– è essenziale per il buon funzionamento del FAP, come altri sistemi di post-trattamento.
– soddisfa i cicli di manutenzione più severi e nelle condizioni più difficili (autostrada, ciclo urbano intenso, stop and go, ecc.), in ogni stagione.
CARATTERISTICHE
– Rinforza l'azione del FAP e prolunga la sua durata evitando il suo intasamento precoce.
– Economia di carburante: sino al 6% d'economia di Carburante in fase di avviamento, in media il 3,5% d'Economia di Carburante nel ciclo misto in rapporto all'utilizzo di un olio di riferimento ACEA (test effettuati su una Citroën C4 1.6 HDI).
– Riduzione delle emissioni di CO2 e delle emissioni inquinanti.
– Il basso tenore di fosforo rafforza l'efficacia delle marmitte catalitiche.
– La valvola dell'EGR s'incrosta meno e questo consente di regolare l'emissione di Nox.
– E' concepito per soddisfare i cicli di manutenzione di PSA più severi.
SPECIFICHE ED APPROVAZIONI
Total Quartz Ineo Ecs 5W-30 è approvato ufficialmente o risponde alle seguenti specifiche di enti o costruttori:
– ACEA 2008 C2
– Omologato e raccomandato da PSA Peugeot Citroën B71 2290
– Level FIAT 9.55535 S1
– Iveco 18-1811
– Toyota
Only logged in customers who have purchased this product may leave a review.